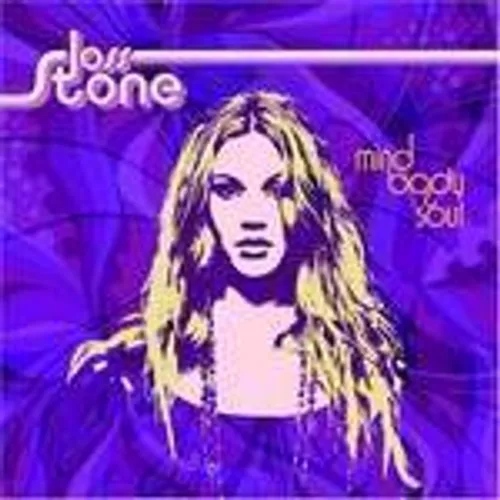 Details

Format: CD
Label: VIRGIN RECORDS US
Catalog: 94897
Rel. Date: 09/28/2004
UPC:

724359489728
Mind Body & Soul
Artist:
Joss Stone
Format:
CD
New:
In Stock
Used:
In Stock
Wish
Formats and Editions
Reviews:
''Mind Body & Soul'' is the second studio album by English soul singer-songwriter Joss Stone, released in the United Kingdom on 27 September 2004 by Relentless Records. It is Stone's most successful album to date in the United Kingdom, where it debuted at number one the week of 9 October 2004, staying atop for one week. This made Stone became the youngest female singer to top the UK Albums Chart—a record previously held by Avril Lavigne—, while ''Mind Body & Soul'' became the first number-one album for Relentless Records. Subsequently, the album became the UK's thirty-third best-selling album of 2004. It also debuted and peaked at number eleven on the U.S. ''Billboard'' 200 the week of 16 October 2004. Despite the album's success, none of the singles released were eligible to chart on the ''Billboard'' Hot 100. However, the album's third single, "Spoiled", managed to peak at number fifty-four on the U.S. Hot R&B/Hip-Hop Songs.
On 9 September 2005, ''Mind Body & Soul'' was certified triple platinum by the British Phonographic Industry and platinum by the Recording Industry Association of America, The album was a best-selling fifth British artist in the United States, ''Mind, Body & Soul'', has sold over 4 million copies worldwide, her best-selling album by far. In addition, the album was nominated for the 2005 Grammy Award for Best Pop Vocal Album.
The album's hidden track, "Daniel", is about Stone's former drug addict and armed robber stepbrother, Daniel Skillin, who has the same mother as her. He was sent to HM Prison Ford in Arundel, West Sussex in 2000 for attempting to hold up a post office with a hammer. In June 2003, Skillin escaped from prison two months before his scheduled release. While on the run, he stole three cars and was sentenced to an additional fifteen months in jail. When released in 2004, he returned home to his family in Devon. The album cover also resembles the cover artwork of Alanis Morissette's album ''Under Rug Swept''.
This album has been released with the Copy Control protection system in some regions. - Wikipedia
back to top