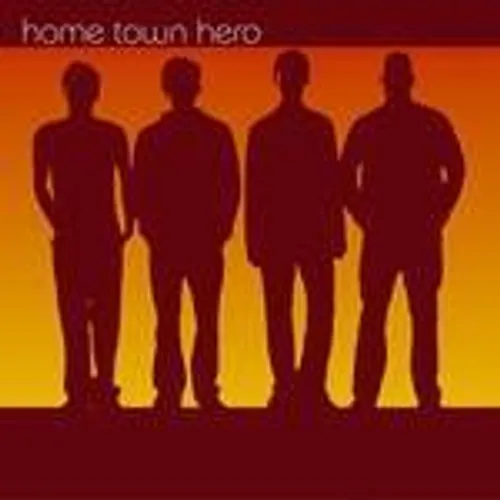 Details

Format: CD
Label: Warner Bros.
Catalog: 48175
Rel. Date: 05/21/2002
UPC:

093624817529
Formats and Editions
Reviews:
Teenage aggression is alive and well in suburban America-if you need proof,look no further than Home Town Hero, the latest in a long line of West Coastpost-hardcore rock bands. Like other newcomers Hoobastank and Onesidezero, HomeTown Hero's repertoire consists of heartfelt lyrics over alternately hard-drivingthrash and thoughtful power-pop melodies. Their radio-friendly "Questions"is a perfect blend, opening with a pit-worthy drumbeat and typical angst-riddenvocals ("I'm waiting for answers that nobody knows," frontmanAaron Bruno croons, suitably ambiguous lyrics that could cover a bevy of teenagetopics, from the personal to the political).

"Perfect Night" showcases the band's ability to play a slow song,Bruno's soaring vocals more evocative of Coldplay than a California punkband has a right to sound. It's lush and poignant-and, for femalefans, eminently danceable. "Twelve Ounce" brings early '90s emoheroes Jawbreaker to mind with its sing-along chorus and grungy guitar chords.

Overall, it's a tried-and-true recipe: three cups of anger mixed with alienatedyouth and a dash of unrequited love. The end result is palatable enough, butlacks a distinctive flavor. It's telling that the band formed in high school,when Bruno and guitarist Drew Stewart got together after admiring each other'scollection of punk band t-shirts. You can almost picture them rocking out insome L.A. garage, clad in sweaty Green Day and Bad Religion shirts, emulatingtheir hardcore idols. It's a revealing image: Until they find their ownvoice, Home Town Hero will remain more of a tribute band than an original group.
back to top