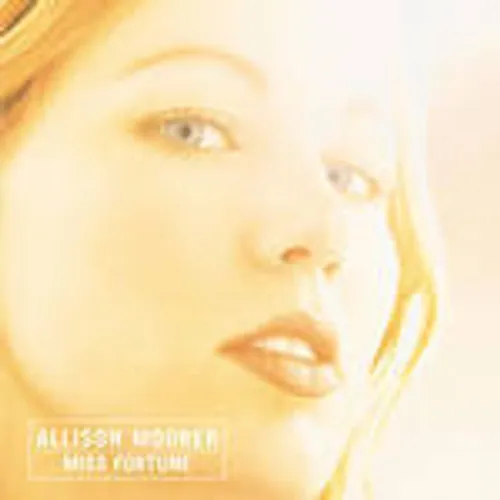 Formats and Editions
Reviews:
Considering that Allison Moorer's meditation on love, loss and regret TheHardest Part trailed her sister Shelby Lynne's similarly-themed IAm Shelby Lynne by only a few months, it's amazing how much sharperMoorer's record has come to look with a bit of perspective. Lynne-whogarnered way more favorable press for her 2000 breakthrough-has since beensubjected to a stultifying, career-threatening sort of backlash over her openlydefiant pose. Moorer, on the other hand, had the luck and/or foresight to makea record with true legs; her smartly conceived song cycle still suggests infinitenuance after multiple listenings. And Moorer's every bit the iconoclastthat Lynne purports to be; on her even more expansive third album Miss Fortune,she segues gracefully from stretching the limits of the mordant pop countrygenre towards a brash sound that bears little relation to anything we'veheard from her before.

As to be expected, Moorer's soaring vocals still anchor a handful of slow-moving,sure-footed ballads. "Tumbling Down," the crestfallen opening track,might as well be an outtake from the sessions that spawned The Hardest Part.But Miss Fortune also bears plenty of surprises. As evidenced by "Can'tGet There From Here," Moorer has recently been touched by a bit of DustySpringfield's Memphis soul. And "Dying Breed," a brooding KurtWeill-style cabaret number, succeeds on the strength of her sultry, gut-wrenchingdelivery alone. Even when Moorer sounds like she's entirely out of herelement, Miss Fortune still bursts at the seams with the magic of everyday possibilities-shehas a voice that can ensnare, break and repair the heaviest of hearts.
back to top